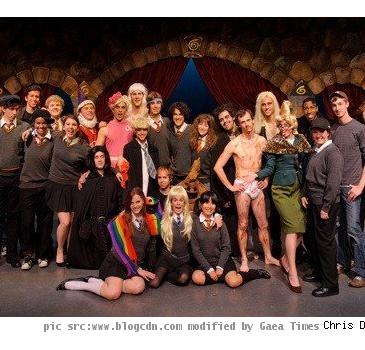 Cast photo from "A Very Potter Sequel"
I admire these guys a lot. After putting together a brilliantly crafted musical based on the Harry Potter novels in 2009, there was nothing left for a sequel, or so it seemed -- a fact playfully pointed out by Lucius Malfoy during the opening number of said sequel.
Although this second go-around is far too talky and there's a lot of unnecessary reliance on potty humor -- literally -- there's a lot to like here. The cast's vocals, when the songs finally arrive, are superior to the originals, specifically, the duet between Sirius Black and Harry Potter in front of the Mirror of Erised. Plus, the choreographed Quidditch match is a real hoot.
It's not ready for Broadway, by any means, but certainly well worth the watch and considering how quickly it all came together... full OWLs to Darren Criss and company.